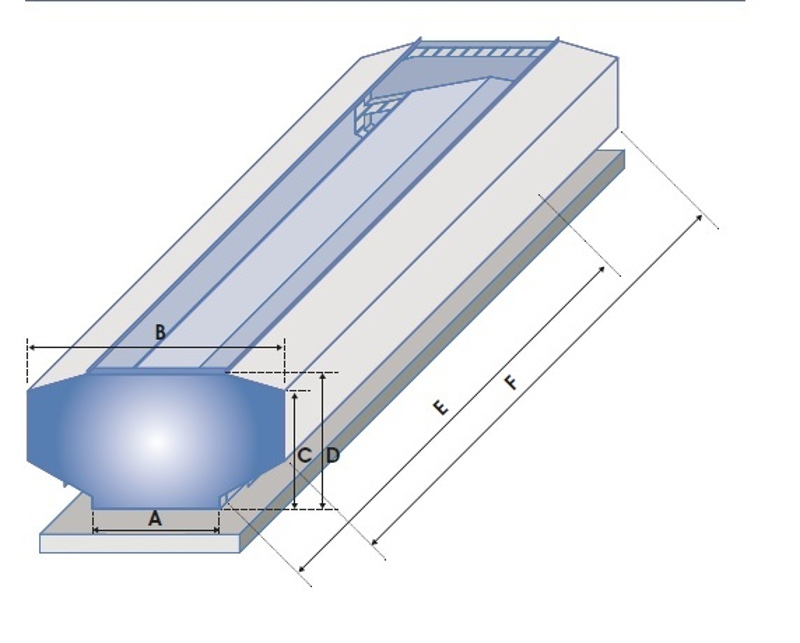 The Aero Ridge and Slope Ventilators boast over 80% effective outlet to inlet ratio which is far superior and in most cases at least double the ventilation area that the more common type of ventilators provide.
The Element Control Systems Ventilation design has placed emphasis on the use of thermal currents. This is achieved by providing the largest possible exhaust opening in relation to the overall size of the ventilator. Siting of exhaust openings in both the top and sides of the ventilator can additionally ensure that resistance to upward airflow is reduced to a minimum.
Aero Ridge Ventilator (ARV) is a High Performance / High Capacity heavy duty ventilator suitable for high wind and rain conditions. The unit's throat widths are 300mm, 600mm, 900mm and 1200mm. Due to the unique design the ridge ventilator can be supplied in sections up to 6me in length with pre assemble welded heavy duty frames and cleats fabricated to suit roof pitch and ease of installation. Mesh is also provided to preclude birds or other vermin from gaining access into the building.
Aero Slope Ventilator (ASV) is available in 2 models that are suitable for slope mounting. They are available in throat widths 300mm and 600mm x 2600mm long. The Aero Slope Ventilators can be incorporated on any type or style of roof whether it be parallel to the ridge or slope mounted mid span to provide flexible positioning over exhaust openings. For information on design or dimensional fixing detail please contact your local Element Control Systems representative
Ventilators are available in Zincalume, Aluminium, and Colour bond.
For detailed specifications and further applications click on the Brochures button below.