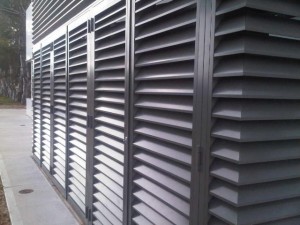 Element Control Systems can provide a
truly total offering
. From original design concept through to final commissioning. Our current but ever expanding capabilities include:
Manufacturing, installation and certification of the entire range of company products
Computer Aided Design – this expertise enables customer specific solutions to be designed, developed and implemented specific to the customers' requirements.
Project Management – We have staff with the skills and experience to take complete responsibility in managing the implementation of agreed solutions.
Customer Relationship Management – through our appointed project manager liaising directly with customers or their chosen representatives, in order to achieve the best and mutually beneficial outcomes.
Skilled Installers – Our installers are skilled in the installation of our entire range of products with senior staff trained to be product experts.
These are some of the products we manufacture and install
| | | |
| --- | --- | --- |
| Louvres | Fixed Louvres | Roll formed Louvres |
| Two-Stage Louvres | Awnings | Louvre Doors |
| Sunscreens | Sunhoods | Fixed Screens |
| Perforated Screens | Modular Fins | Fixed Fins |
| Elliptical Louvres | Drainable Louvres | Ventilation Louvres |
| Full Chevron Louvres | Window Hoods | Privacy Screens |
| Aluminium Louvres | High Security Louvres | Acoustic Louvres |
| Sun Shades | Colorbond Louvres | First Stage Louvres |
| Fire curtains | Smoke curtains | Fixed and operable fire windows |
Further to this we have facilities that host advanced manufacturing machinery and technologies that are operated by experienced operators. Warehouse facilities and machinery include:
Warehouse facility of 2000 square metres
Use of CNC machinery that converts data from CAD designs into a finished product
CNC guillotine and Hydraulic press up to 5mm thickness
CNC Slitter and folder up to 8me lengths
CNC Router
Product assembly and distribution capabilities
These technologies enable us to provide our customers with specialised engineering designs that are unique and specific to their architectural requirements and that offer an aesthetic appeal. The company is versatile in that we have been involved in a broad range of new constructions within the building industry sector, from small to large. Our recent professional engagements include sectors such as; Education, Commercial, Health, Defence, Power as well as other government and semi government organisations.
Save

Element Control Systems were Engaged to Supply & Install Sun Shades to the external face of the … Read More
Element Control Systems were engaged to supply & install Aluminium powder coated wood grain … Read More

The Aldi Distribution Centre was built with a specific brief being it was to replicate there … Read More

The newly designed VHT series louvres incorporated on both the rehabilitation centre and … Read More

The expansion of the ACC enables South Australia to be one of the world's premier conference centre … Read More

Element control Systems were engaged to supply and install high and low level weather-proof louvres … Read More

Element control Systems were engaged to supply and install high and low level weather-proof louvres, … Read More

Element Control Systems were engaged to specifically design, manufacture and install elliptical … Read More
Automatic aluminium vertical screen gates where designed in conjunction with Greenway architects to … Read More

Specially designed aluminium horizontal sun screens were installed at the north facing elevation … Read More

Element control Systems suppled and installed high level colorbond louvre systems retrofitted to the … Read More

The large plant incorporates various building types with individual specific needs. Element Control … Read More
Element control systems were engaged to carry out the manufacture, installation and commissioning of … Read More