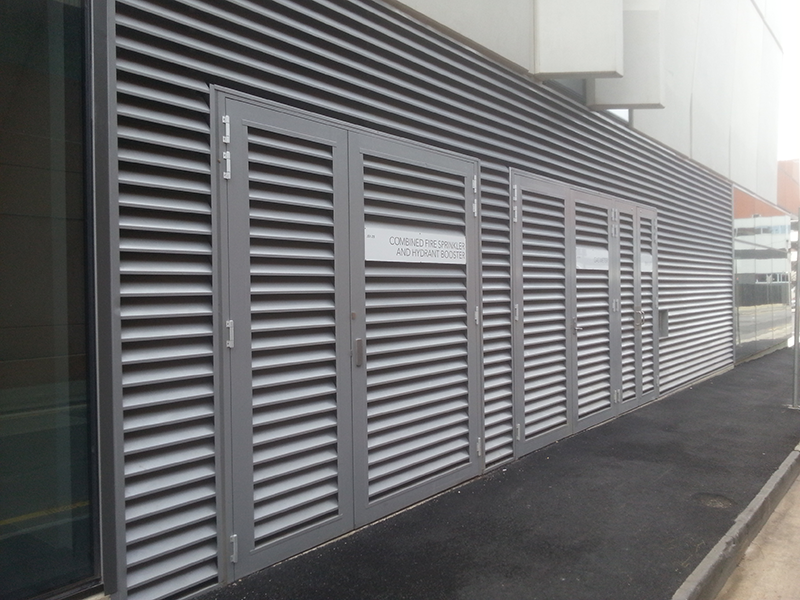 The ECS Easy Flow System is used either as a decorative facade to conceal building plant equipment or as a weather proof air inlet enabling airflow to areas where required. This versatility enables economical use of both configurations where the requirement is for a continuous visual effect across a building façade in which air inlets or exhausts are incorporated.
The ECS Easy Flow Louvres can be supplied in single, two and three stage louvre systems. Easy flow series are to aesthetically conceal wall-mounted intake and exhaust openings associated with air conditioning and ventilation systems, whilst providing protection against rain.
Manufactured from extruded aluminium with a minimum extrusion thickness of 2mm, the louvres are supported and connected by concealed mullions and internal structural cleats to give an external continuous appearance.
The Element Control Systems Easy Flow louvre systems are installed onsite in various configurations with louvre blade lengths up to 6.5 metres. When these measurements are exceeded, there will be an expansion joint to allow the louvres to be continuous.
For detailed specifications and further applications click on the Brochures button below.